We hosted the 5th annual Scarecrow Scramble this fall and we had a great time!! We had a bunch of new activities as well as some of our favorite old ones.
The crew all set for the Scramble!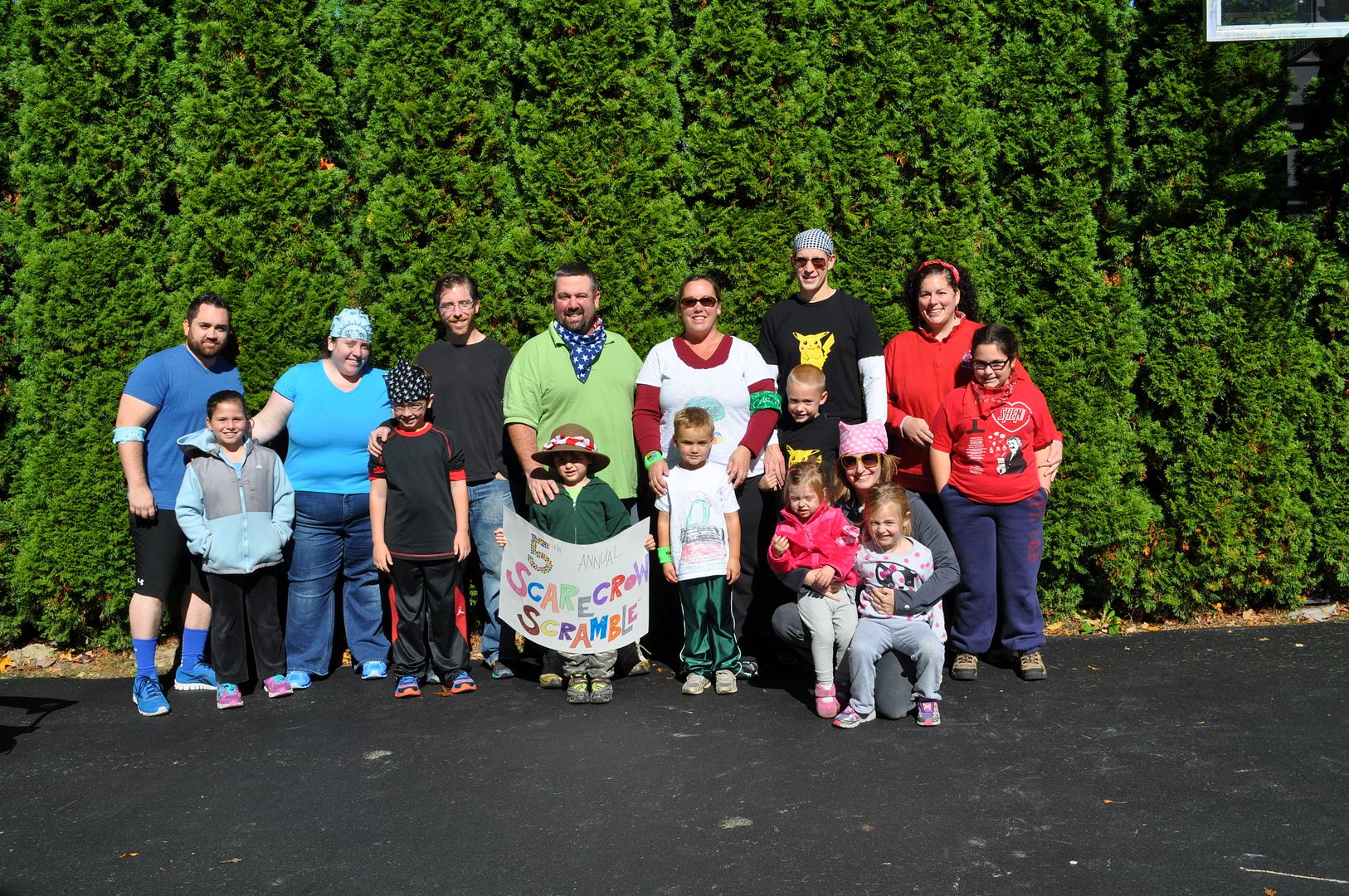 We had our basketball game after the road race. The adult competition was particularly tough!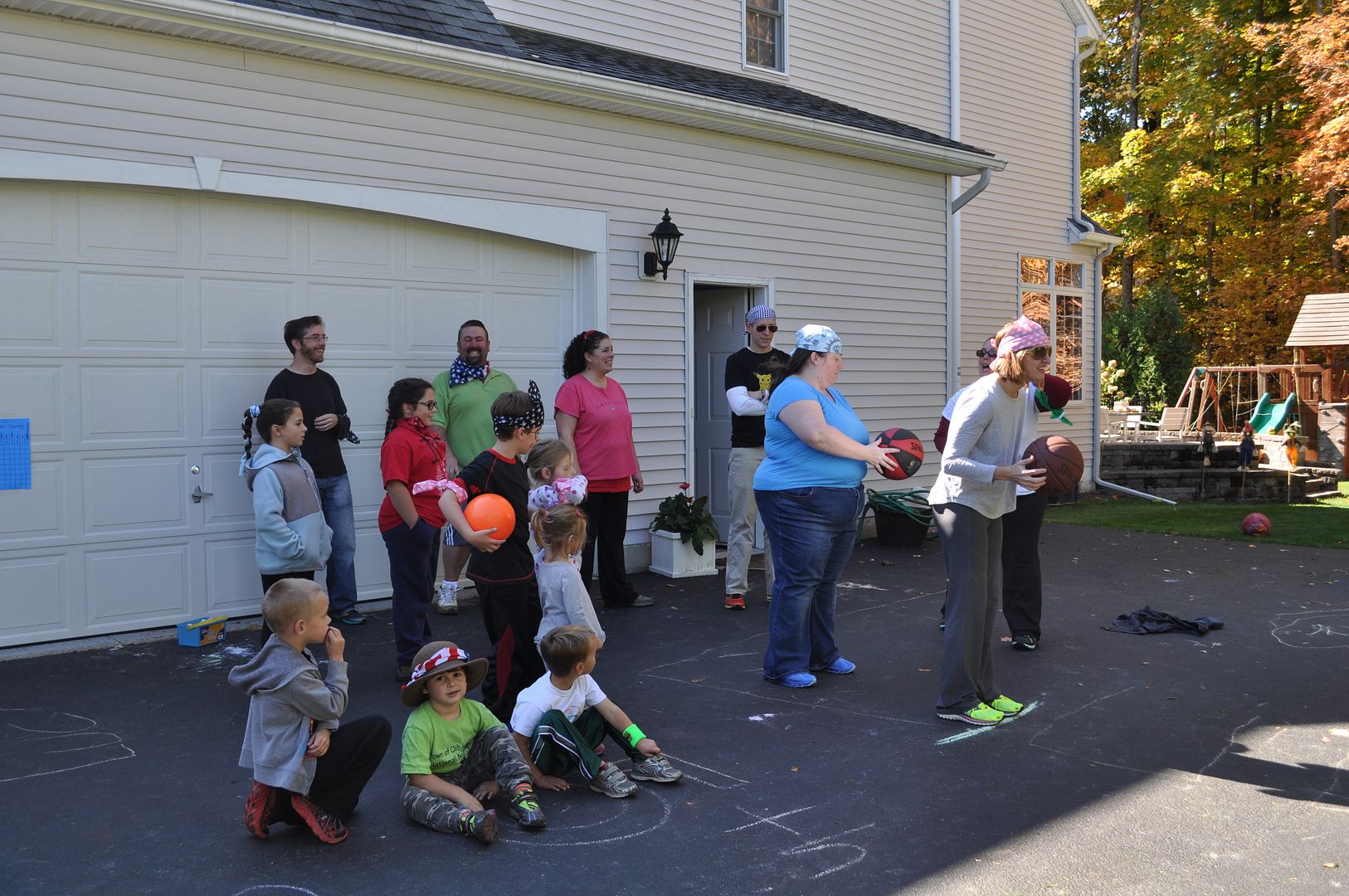 The candy corn race is always a fun one!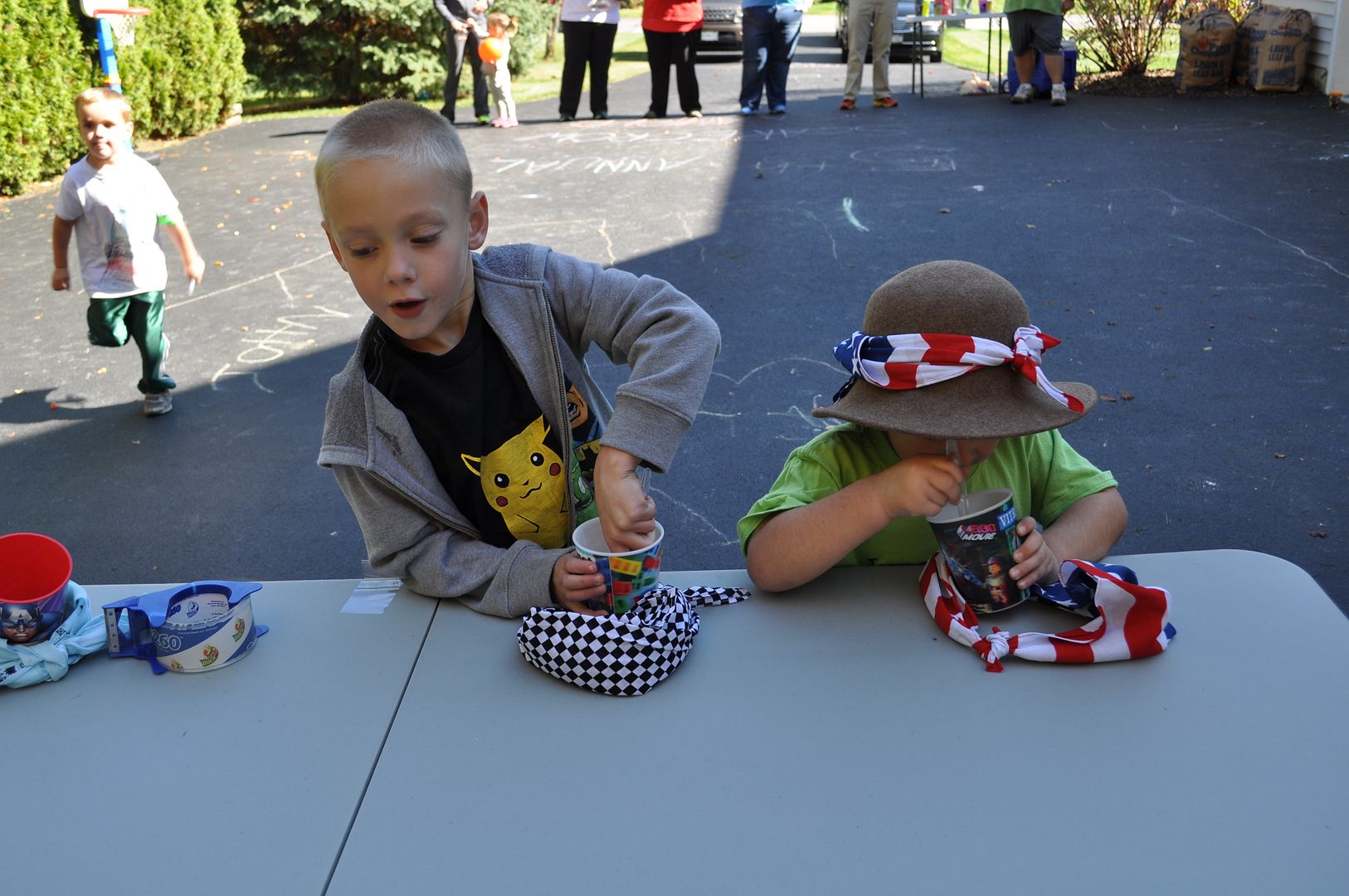 All tied up was done in two parts....first the rope challenge and then the puzzle challenge.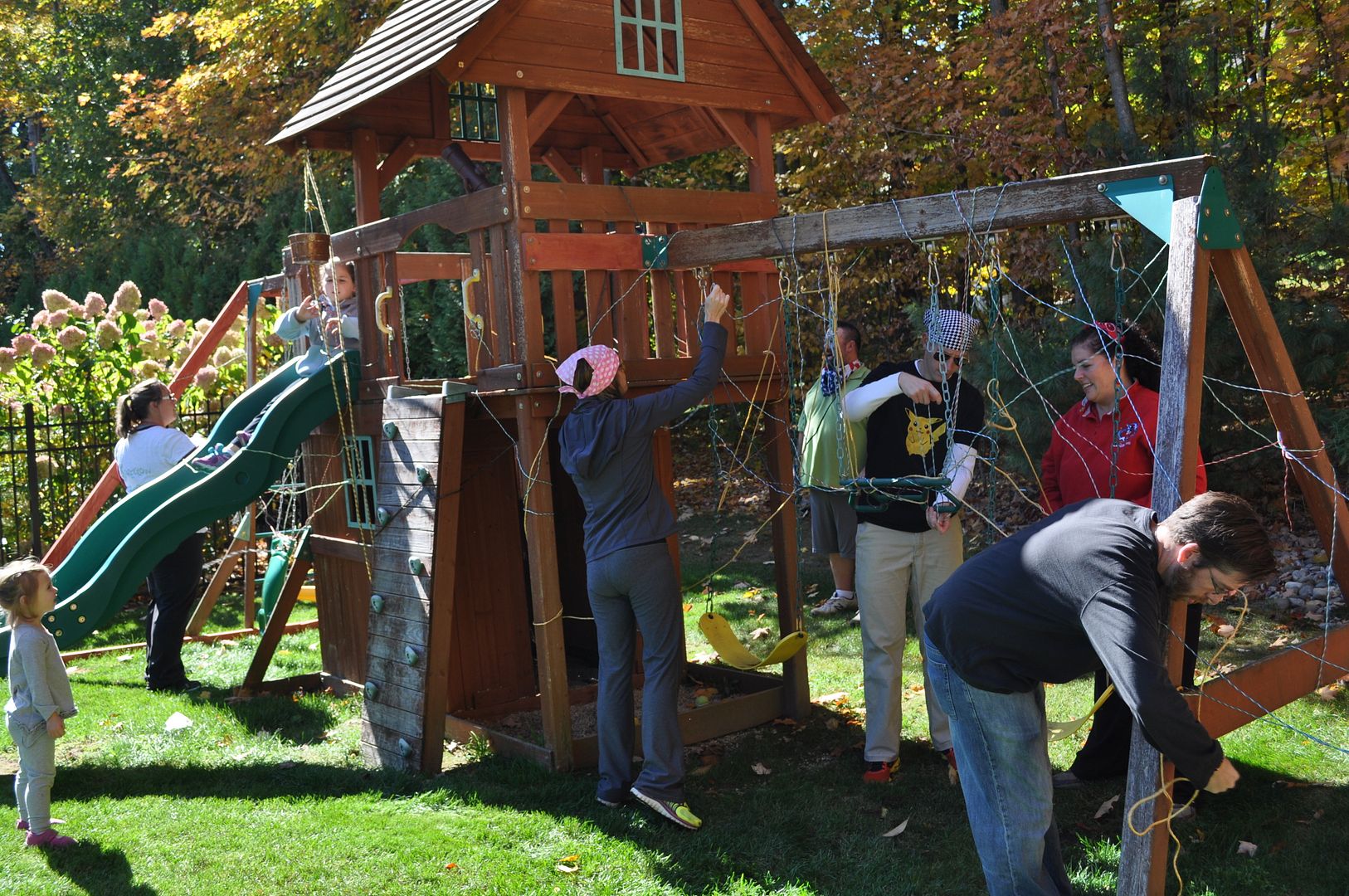 The puzzlers waiting for their turn.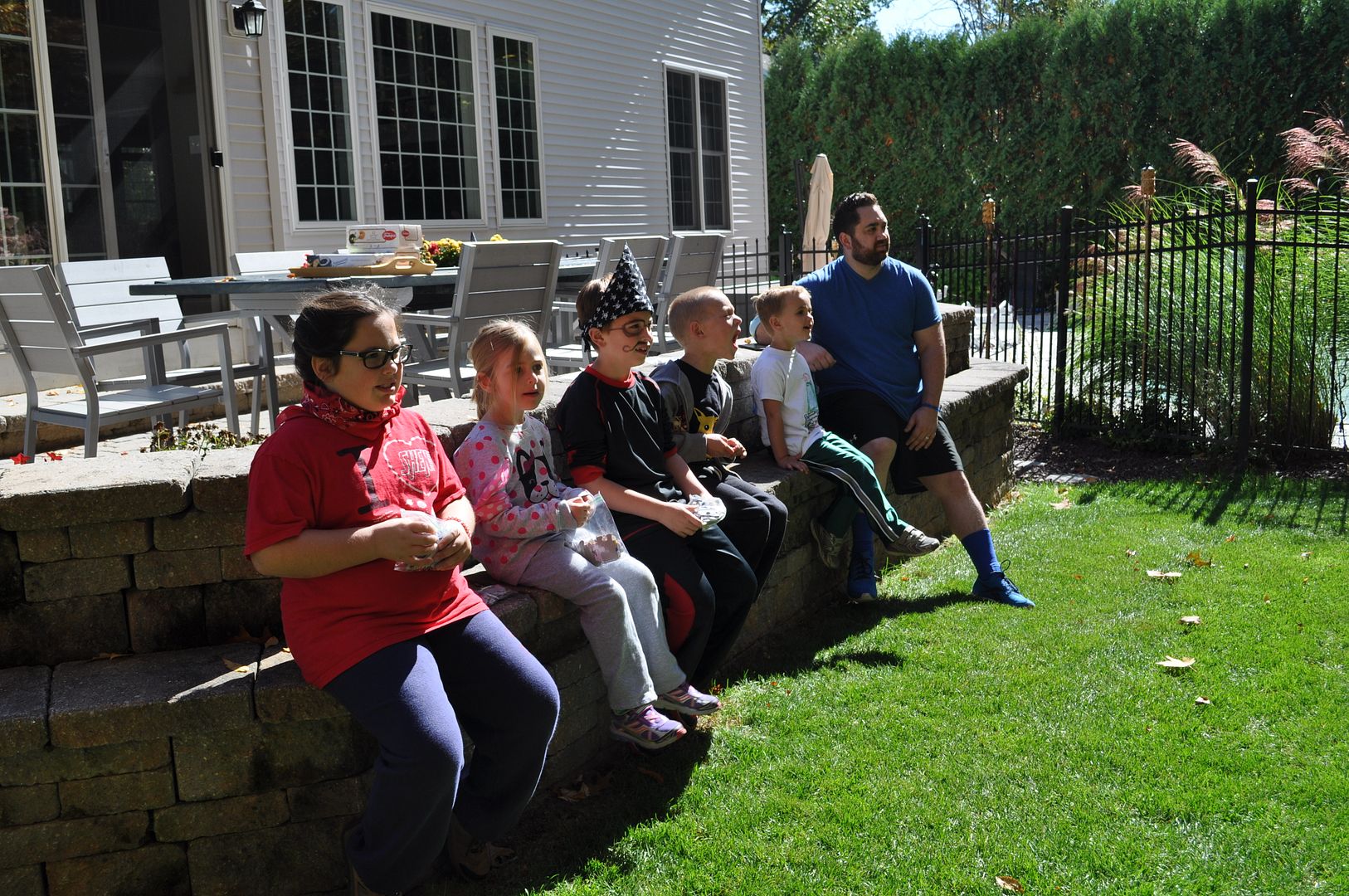 Lucy intently working on her puzzle.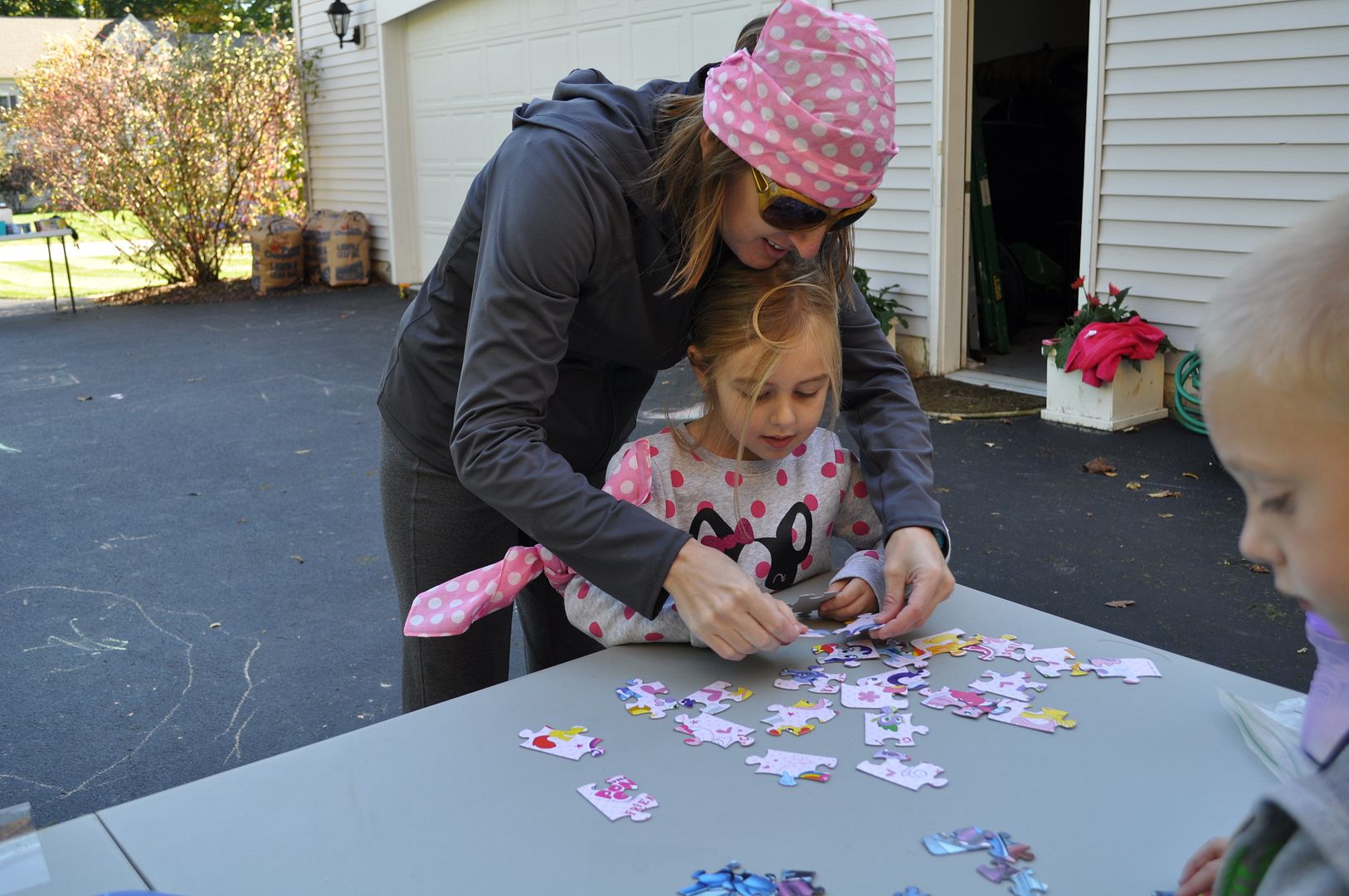 Our judge!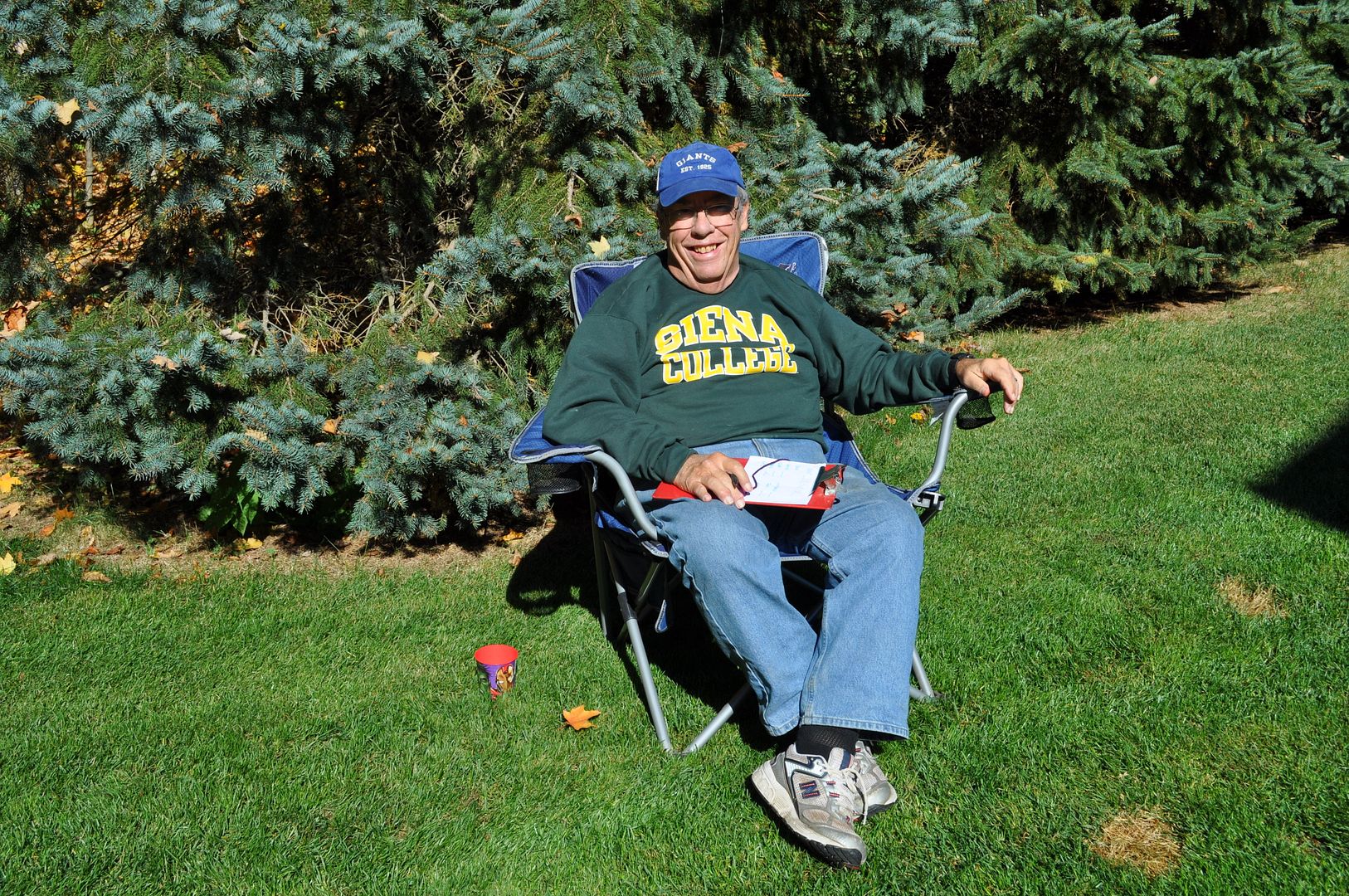 A new challenge this year, golfball hunt and toss....execution could use a little work.
Kids ready for the donut race....always fun.
The water race this year was new and a big hit!!!
We ended with a Q&A of trivia of past Scarecrow Scrambles.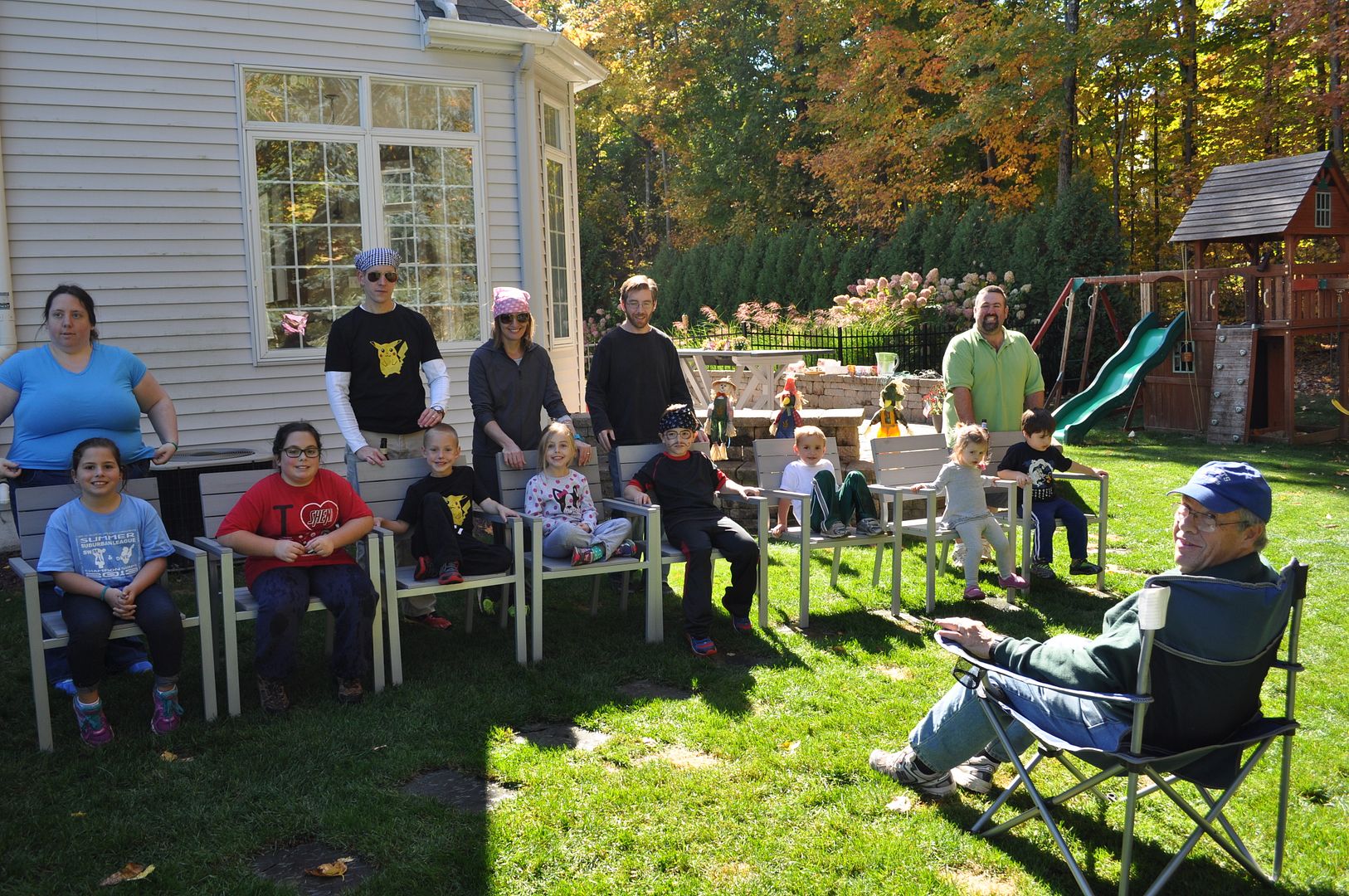 And after the awards ceremony...it was a great day!!!